Grant Received from NCOA to Help Older Adults Get Vaccinated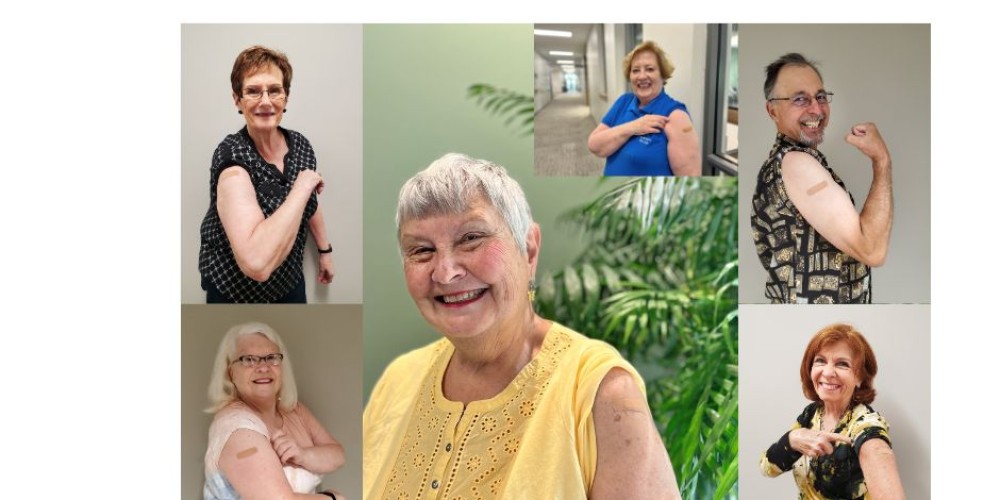 Uptown Social, part of the City of Sheboygan, is pleased to announce that it has been awarded a $51,445 grant by the National Council on Aging (NCOA) for the COVID-19 and Influenza Vaccine Uptake Initiative. The program is supported with funding from the Administration for Community Living, U.S. Department of Health and Human Services.
In partnership with Sheboygan County Public Health and Lakeshore Community Health Care, the grant will support Uptown Social's work in making it as easy as possible for older adults and people with disabilities to get their updated vaccinations and protect their health. Uptown Social will use the funds to reach Sheboygan County residents with trusted information and support getting to vaccine appointments. Uptown Social will host vaccine clinics, with clinics scheduled to begin in the fall of 2023, and Sheboygan County Public Health will be providing COVID-19 and influenza vaccines to older adults that are restricted to their homes.
Today, nearly nine out of 10 deaths from COVID-19 are among people 65 and over, and 70-85% of seasonal flu-related deaths occur in older adults, according to the U.S. Centers for Disease Control and Prevention. While lifesaving vaccines are available, research shows COVID-19 vaccine uptake has slowed among older adults. Thanks to this grant, Uptown Social will organize a robust vaccination program to address this challenge in Sheboygan County.
"We are thrilled to be chosen as a recipient of the NCOA Vaccine Uptake Initiative grant. With this funding, we can take proactive measures to safeguard the health and well-being of older adults in Sheboygan County, assisting them in remaining active and healthy," stated Emily Rendall-Araujo, Director of Senior Services with the City of Sheboygan.
About Uptown Social
Uptown Social is a vibrant organization for active adults located at 1817 N. 8th Street in Sheboygan. At Uptown Social, we partner with a diverse group of individuals and organizations to provide programs focused on fitness, recreation, creativity, and travel. Members and guests determine their level of engagement, from attending as little as one event per year, to volunteering to lead a regular program. For more information about Uptown Social, visit UptownSocial.org.
About Sheboygan County Public Health
Sheboygan County Public Health's mission is to strengthen the community of Sheboygan County by encouraging healthy behaviors, preventing disease, and protecting members of our community. For more information, visit sheboygancounty.com.
About Lakeshore Community Health Care
Lakeshore Community Health Care (LCHC) provides access to comprehensive, integrated health care, regardless of ability to pay, eliminating health disparities among the underserved. For more information, visit lakeshorechc.org.
About the National Council on Aging
The National Council on Aging (NCOA) is the national voice for every person's right to age well. NCOA believes that how we age should not be determined by gender, color, sexuality, income, or ZIP code. Working with thousands of national and local partners, NCOA provides resources, tools, best practices, and advocacy to ensure every person can age with health and financial security. Founded in 1950, NCAO is the oldest national organization focused on older adults. Learn more at www.ncoa.org and @NCOAging.