Uptown Social's Own Marilyn Montemayor Presented With Lifetime Achievement Award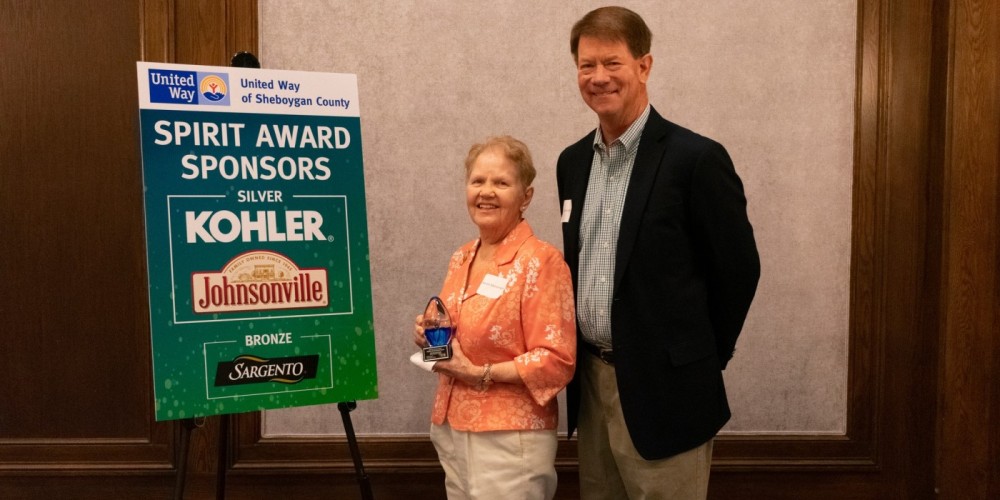 Marilyn Montemayor's Volunteerism Highlighted in Lifetime Achievement Award
Last week Wednesday, our own Marilyn Montemayor was presented with the Lifetime Achievement Award for volunteerism at the United Way of Sheboygan County Spirit of Sheboygan Volunteer Awards. Marilyn was recognized for the countless hours she has given to Uptown Social, the John Michael Kohler Arts Center, the City of Sheboygan, and Sheboygan County over the past decades. We are so lucky to have her involved with US!

Marilyn delighted us all last week with a demonstration around bananas, and she will next partner with Mayor Ryan Sorenson on Friday, May 13th as they take on German food. For her May, June, and July classes, we'll be holding them at Nourish Farms in Sheboygan Falls, utilizing their beautiful new demonstration kitchen!
Congratulations once again Marilyn!
Hear from her nominators about the great work she has done to make Sheboygan County a better place!